Kailash Mansarobar Helicoptor Yatra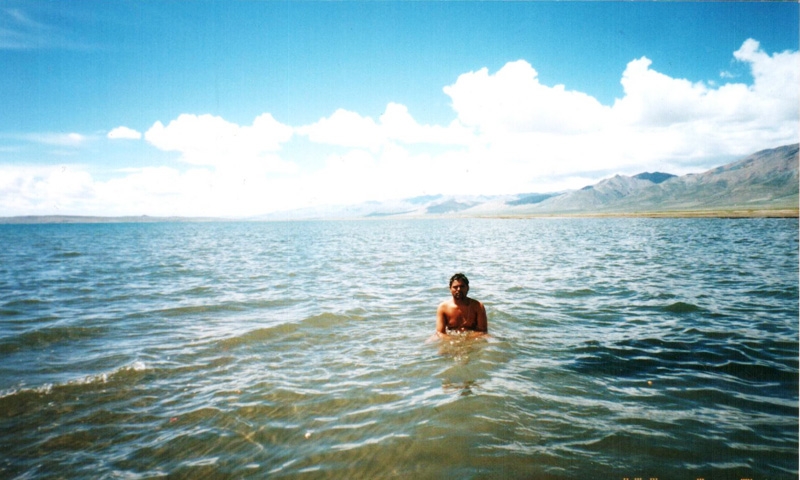 Kailash Mansarovar Helicopter Yatra Tour is the holiest pilgrimage tour in Tibet via Nepal. All the travelers embarking for this tour will not only get the chance to visit the mystical Tibetan highlands at the roof of the world but also get chance to encircle Mt. Kailash, the holiest place on the Earth. It is believed that after being born as the human, one should visit the abode of Lord Shiva at least once in a lifetime. During this journey, we can feel the good thoughts and spiritual feelings within us.
We initiate Kailash Mansarabor Helicopter Yatra Tour after you arrive at Kathmandu. Firstly we will have Pilgrimage tour from Pashupatinath and Budhanilkantha Darshan in Kathmandu. Then we fly to simikot. It is a mountainous town in the Himalayas from simikot we will charter Helicopter to Hilsa. Hilsa is a desert border town on Tibet border. Then furthermore drive to Mansarabor as we see the first glimpse of holy Kailash and scared Lake Mansarovar area.
Similarly, we will have Mansarovar Parikrama, Performing dip, Puja and other spiritual activities whole day in Mansarovar. Then we start our journey from Mansarovar to Diraphuk. Early in the morning, we continue our trek from Diraphuk to Zhulthulphuk via passing Dolma pass. In the next day, we start our trek to Darchin and drive to Hilsa for charter helicopter and fly to Simikot. Finally, we will fly to Nepalgunj and take another flight to Kathmandu for the departure.
Kailash Mansarovar Helicopter Yatra Tour also gives an insight of Tibetan Culture and lifestyle along with the visit to unique landmarks and highlands. Join Kailash Mansarovar Helicopter Yatra tour from Muktinath Yatra and get the immense blessing from Lord Shiva. Also, make your holidays special and memorable with this religious and holiest journey.
Place Coverage: Kathmandu-Nepaljung- Simikot-Hilsa- Mansorovar-Mt. Kailash-Kathmandu
Duration: 09 nights 10 days
Package Code: MYKY-03
Itinerary Day by day details
Day 01: Arrive to Kathmandu (1300m) Airport. Welcome and transfer to Hotel. Briefing about the trip of Kailash Mansarovar.
Day 02: We will worship in the temple of Pashupatinath. After getting blessing from the lord Pashupatinath, we will offer our puja to lord Budhanilkantha, Where lies the temple of Vishnu Narayan famous for its large idol of Narayan lying on the bed of snakes in water. Fly to Nepalgunj (450m), Overnight at Hotel.
Day 03: Early in the morning Fly to Simikot (2950m), Overnight stay at simikot.Simikot is a mountainous town (elevation 2910 metres) in the Himalayas of northwest Nepal,near the border with the Tibet Autonomous Region of China. It is the administrative headquarters of the Humla district in the Karnali Zone of Nepal.
Day 04: Chartered Helicopter to Hilsa, Hilsa is a desert border town on the Tibet border, and holds government offices and immigration facilities.Drive to Purang (3750m). Overnight at Guest House.
Day 05: Drive to Manasarovar (4510m), Overnight at Guest House.
Day 06: Puja and Parikrama of Manasarovar and drive to Sershong, the starting point of Kailash Parikarma. Trek to Dirapuk (4860m).( Overnight at Hotel Dirapuk .
Day 07: Trek to Dolma pass (5400m), Trek to Zuthul puk (4700m), Stay at the Camp/Guest House.
Day 08: Trek to Darchen, Drive to Hilsa, Helicopter to Simikot, Overnight at Guest House.
Day 09: Fly to Nepalgunj/Kathmandu. Overnight at hotel.
Day 10: Transfer to Airport for onward journey.
Cost Includes:
- Arrival/departure transfers from airport to hotel in Kathmandu and Nepalgunj.
- 3 Nights hotel accommodation with all veg.meal.
- Half day sightseeing of Kathmandu valley.
- Kathmandu/Nepalgunj/Simikot both way air fare
- Helicopter from Simikot/Hilsa both way
- Accommodation at hotel/guest house during Kailash Yatra, full board Veg. meal.
- 4 persons on 4W Japanese land cruiser, bus, supporting truck for luggage, Nepali Team leader
and supporting team.
- English speaking Tebetian guide.
- Chinese visa
- Permit fee of Nepali staff & Client
- Sleeping mat, Jacket and Sleeping Bag while on Kailash Tour.
- Free Duffel Bag
- Yak for Kailash Parikrama for luggage only
- Gamow bag, oxygen cylinder.
Cost Excludes:
- Extra cost for accommodation
- Food & transport in the any delay due to weather or unforeseen reason
- Evacuation cost
- Travel insurance & Expenses of personal nature
- Any additional cost incurred because of unforeseen reason like natural calamities, political unrest
shall be charged to client.
Special Notes
- We strongly advise to allot 1-2 extra days to overcome any delays.
- Due to the nature of travel, there is always the possibility of change in the schedule. The Tour
Operator or its partners shall not be liable for any such delays.
- Muktinath Yatra (P.) Ltd. has the right to change the Itinerary in the event of adverse
weather condition or any unforeseen reason.
- The Group will be required to follow the itinerary strictly. The entire Group will enter & exit together
as per schedule.
Inquiry This Trip