15 Aug, 2013 - Changunarayan, Bhaktapur Durbar Square, Kailash Mahadev Visit & Shopping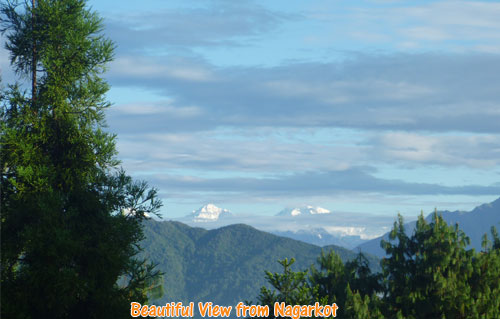 We started with a breakfast at Club Himalaya Resort – the vegetarian choices are minimal and not impressive for a 5 star hotel. Our first visit today is to Changu Narayan Temple – The ancient temple of Changu Narayana is located on a high hilltop that is also known as Changu village, of Bhaktapur District, Nepal.
This shrine is dedicated to Lord Vishnu and held in especial reverence by the Hindu people. This temple is considered as the oldest temple in Nepal – with nice architecture. In Changu Narayan temple, there is shanku and chakra and Narayan God. Thereafter we went to Bhaktapur Darbar square – this is much better than the Katmandu Darbar square in terms of the temple architecture and there are temple replica of Dwarka, Rameswaram, Badrinath, Kedarnath, Laxmi temple. There is also pottery cottage industry and the artisans are making pottery – this is really good to see and they also allow us to try.
We went to the 140 feet Shiva statue on the way from Bhatkapur to Katmandu. This is the largest Shive statue and this temple is fascinating sight. We had our lunch at Annaporna restaurant – serving Veg food and taste good. When we reached Katmandu, Suresh Ji suggested that we take a trip to Lord Pasupathinath – this time there is not much crowd and we had a wonderful Darshan of Lord Pasupathinath.
Mr. Mahadev had arranged a farewell dinner for our family and Suresh Ji, Sheetal, Ravi Ji joined the dinner - Nepali cultural folk dance was really wonderful. Later, we checked in at Gokarna Forest resort and the room was very spacious and nice.
Regards,
Ram Prasad