28 September, 2016: Flight to Pokhara and Full Day Sightseeing.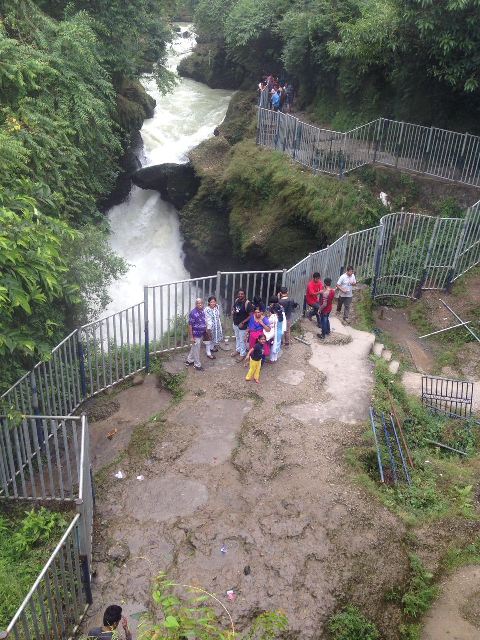 We check out from hotel and reached airport for 6.45 am flight. Since OM's Home is near airport just 3 mins walk, we we went leisurely. We again experienced great view of Himalayas on our flight to Pokhara. We checked in at Hotel Mount Kailash after arrival to Pokhra. We then ate our packed breakfast which was given by OM's Home.
After that we went for local sightseeing in Pokara. First we went to Sethi river, Devi Falls and Mahadev Cave. After Lunch we went to room, took rest and went to Phewa Lake and had Dharshan of Taal Madha Manthir and did boating there till 6 pm. Later we went for shopping in Pokhara market, returned to hotel and had dinner in Hotel itself.