09th August, 2013 - Our Arrival at Kathmandu Airport and Jaal Narayan Darshan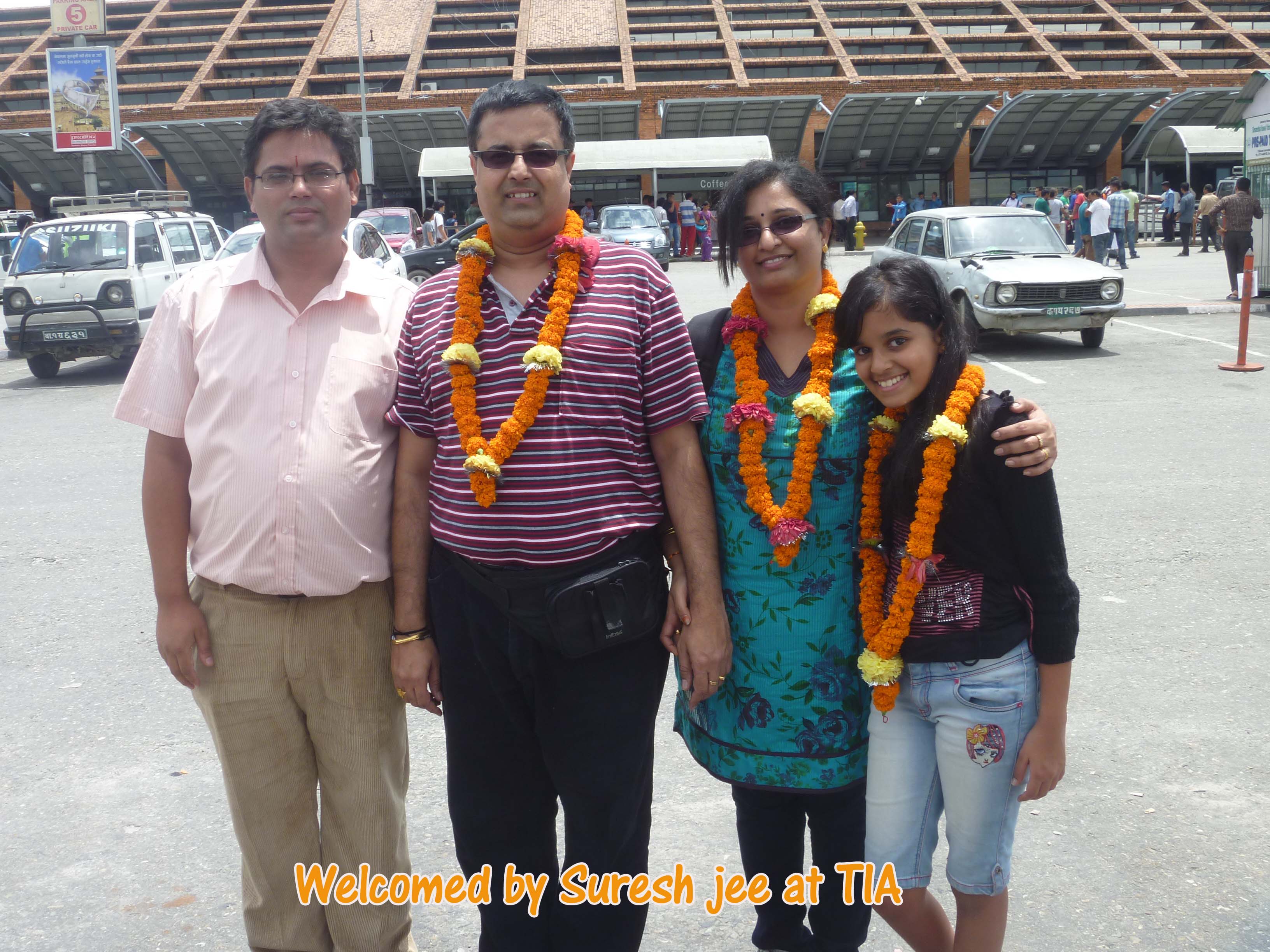 Our flight from Singapore was on time today and we were received by Mr. Suresh Sharma at the airport and were greeted in a traditional Nepali custom with garland. We went to Jaal Narayan Temple straight from the airport and had a nice Darshan. Mr. Suresh Sharma recited Mantras in Sanskrit and we performed the Archana in the temple. Then, we went for VEG lunch in a Chinese restaurant. Thereafter we went to Buddha Stupa - Our Guide, Ramananda was good and he explained the Vedic practices, Hindu philosophy and Buddhist practices and also answered all our questions on religion, history. My daughter, Raksha enjoyed every moment of this day.
When we reached to Gokarna Forest Resort we were pleasantly surprised with the Welcome Banner from Muktinath Yatra Pvt. Ltd.
Overall, we enjoyed our Day 01 in Nepal.