10 Aug, 2013 - Pashupatinath Darshan and Kathmandu Sightseeing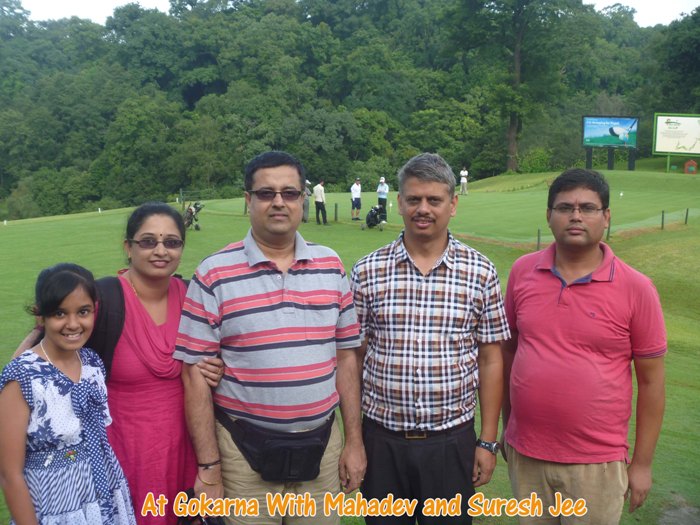 Mr. Mahadev was kind enough to take his time to meet us in Gokarna Resort in the morning along with his sister and we went for a stroll in the Gokarna Resort visiting the Golf Course and enjoying the scenery and some nice photo shoots.
Thereafter we went to Pasupathinath temple – today, being a Sharavana Masa and Saturday being a weekly holiday – the temple was very crowded with thousands of people, long queue – we were challenged even to find a place to keep our footwear.
Mr. Suresh and Mr. Ramanand managed the situation well – managed a good Darshan of Lord Pasupathinath. Spent good time to go around the temple and see the adjoining river, view of crematory, and nice Darshan of 1000 small Lingas.
We visited Durbar Square, Kumari Temple, Museum and Swambunath Stupa. One sad thing is that although Nepal is blessed with fine temples and grand architecture and rich heritage and culture -perhaps few thousand years old (unknown to many countries in the western world) – we observed in many temples that there were people wearing footwear inside the temple premises and also some people smoking inside temple premises.
Today's highlight is visiting the 1000 year old Krishna temple – which we enjoyed very much and also a Kumbeshwara temple where we had a good Archana.