01st April 2013
Mahadev Cave & Mountain Museum Visit; and Jaal Narayan Darshan
By Madhavan Ram Prasad :
We left Jomsom by the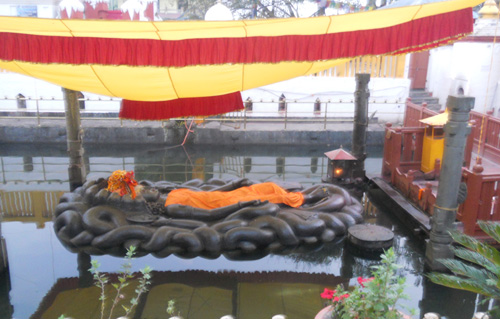 first flight Pokhara. We took a room for a few hours to get ready before the sightseeing. After breakfast, we visited the Mahadev Cave which was an amazing piece of nature deep underground. We also did a bit of shopping after which we visited the International Mountain Museum. We had lunch before heading to the airport at 3 pm for our 4 pm flight to Kathmandu. We reached Kathmandu at 5 pm and went straight to have the Darshan of Jaal Narayan. We had a great Darshan of The Lord Vishnu before returning to the hotel for the dinner and night stay.