25 April - Pashupatinath Darshan then Pokhara via Manakamana
Early Morning we went to LORD PASUPATHINATH TEMPLE in Kathmandu city itself. One of my very long dream comes true after had darshan of FOUR FACED LORD PASUPATHINATH. We did parikarma and visited and all small shrines; then took some pictures with temple background and with Nepal Special Force Police and return to Hotel. We checked-out the hotel and travelled towards Manakamana Temple.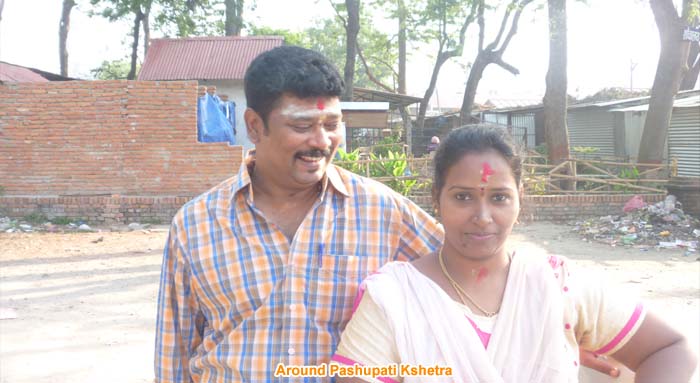 MANAKAMANA TEMPLE & CABLE CAR RIDE:
After reaching the other end of Manakamana Temple, we travelled through Cable car to reach the temple side; it was really a new and enjoyable experience both of us.
In Manakamana Temple there was a very long cue to get darshan it may took 3 to 4 hours for darshan; so we went in front side and get darshan of GODDESS MANAKAMANA from there and make one parikarma. Then we took some good pictures and purchased four faced Shiva Linga and Lord Buddha Statue in stone and return to car via Cable car.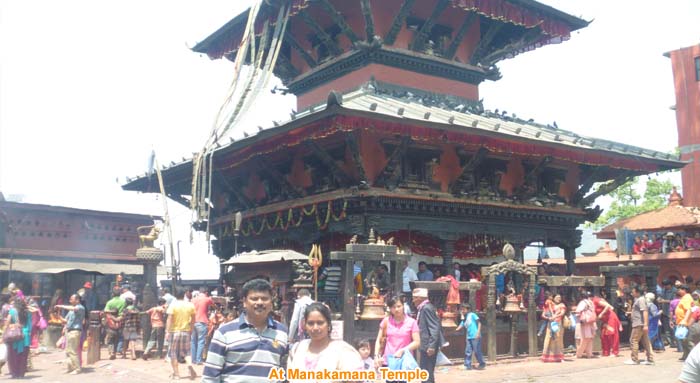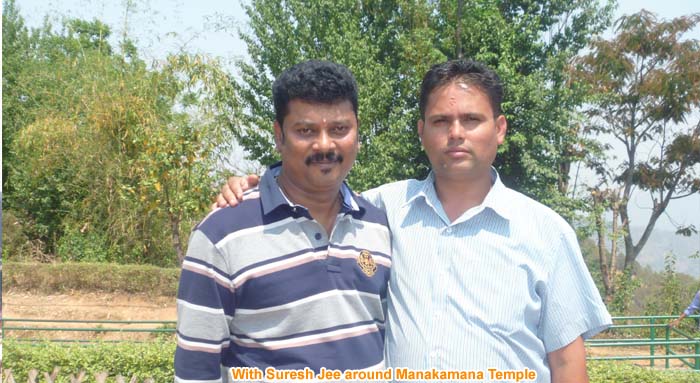 POKHARA:
Evening at 18:30 hrs we reached Pokhara and stayed in Hotel Asia; not like Hotel Holy Himalaya but quite comfortable. Evening we three went to a nearby restaurant and took our dinner.