27 Oct, 2013 - Heading to Bhairahawa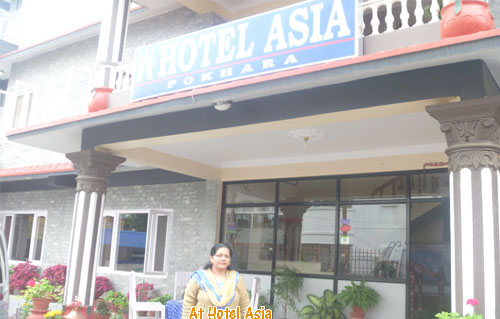 In Pokhara we had nice breakfast at Hotel Asia. Then we took our way to Bhairahawa. In this returning time Suresh Jee and Jeevan suggested us to take the next Highway, Siddhartha Highway. There are hundreds of bends but very beautiful hills, mountain views, rivers, paddy fields and more scenery. We enjoyed the highway with genuine drive of Jeevan. We reached to Bhairahawa then get refreshed at Hotel Lacoul.
Later in the evening we took good dinner at hotel. We thinking to get prepared some snacks and food for our long train journey; and ordered some for the next morning. We are very much satisfied with the trip. Muktinath Yatra Private Limited made our trip successful.