31st May, 2013 - Phewa Lake Boating and Manakamana Darshan
It is pleasant stay with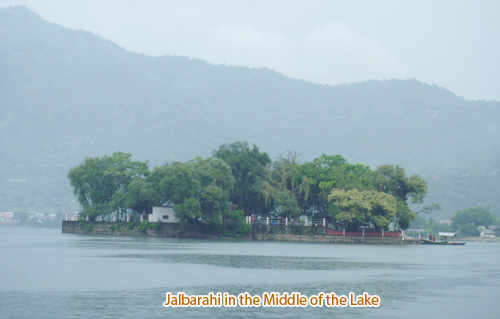 Pokhara city Mt Kailash Resort.Had a good breakfast. Good climate to start with today.Visited Boating.Enjoyed boating with sitting condition. It was slightly raining.Good to drive boating while raining. Visited had blessings of Jalbarahi temple. The boating took an hour's time.
Mr suresh is having a good knowledge and command in local language.He was entertaining us throughout .He studied our requirement and acting accordingly.We had checked out from the hotel after boating. The hotel accommodation In Pokarna is very good. We have driven to Manakamana temple, the most popular temple. It was a pleasant trip through cable car. Wonderful experience in travelling through cable car. It was very thrilling, cheerful. We really enjoyed. Mr Suresh arranged Puja with the Matha Manakamana temple. After the good blessings of Matha ji, visited Manakamana restaurant. Had a good lunch.
Checked in to Samsar. We have been given SURPRISED warm welcome with HOARDINGS WELCOMING us in the entry of the hotel.It was really very good. We all are very much pleased and honoured of utilizing the option of Mukthinath Yatra for this great trip.
The room accommodation is very good in Samsara. As our family circle, friends and relatives circles are very big, and every one of our family members would certainly would cover 108 Divya Desam and Perumal Muthinath is one among 108, we will surely recommend Mukthinath Yatra Pvt. Ltd. and the great , personalized services of Mr Suresh. He is not only cordial and polite but also the most adjustable with the people. He accepts the changes in our programme and implements the same according to our requirement. This is very nice Mr. Suresh gives various suggestions also which place to cover more and where to spend more time.This is very good.His attitude is so good.
In the evening, Mr. Suresh took us to pure Vegetarian food M/s Shree Lal as we want to have only 100% pure vegetarian meals.Had a good dinner and it is good.