16th May, 2013 - Mountain Flight and Heading to Pokhara
Mountain Flight and Heading to Pokhara

We were greeted by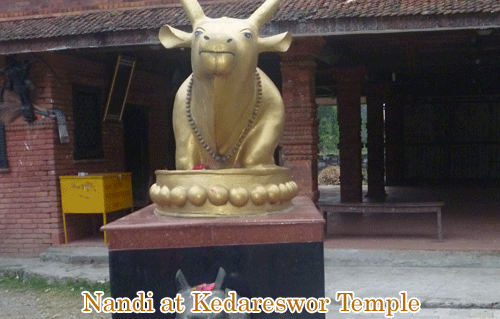 Mr. Ravi in the morning at our Hotel in the early hours for our eventful outing of sighting Mt.Everest. Fortunately, the weather was excellent and Yeti Airlines, where Muktinath Yatra booked us the tickets for this trip, handled the event quite gracefully-each one is offered a window seat so that everybody enjoys the view of the Magnificent Himalayas. We were thrilled to have a closer look at various peaks, which rise above the thick cloud layer –looking like Silver Ladders leading to Heavens. The cockpit view of Mt. Gauri Shankar and Mt. Everest was really
awesome. With our cameras fully loaded with our cherished moments, we landed down to earth. A quick snap with the Captain of our Flight No. 305 completed our trip over the Mountains.

Thanks to Air India delivering our luggage today, we could proceed to our next major event of the tour—Dharshan at Muktinath. With Sureshji explaining each part of our Journey , the drive down to Pokhara was a pleasant one. The stay at Pokhara is arranged in Mt. Kailash Resorts, which is looking highly aesthetic. We signed off the day with a visit to a
nearby Temple.

We went to bed with great dreams on our main part of the journey-the Dharshan at Muktinath tomorrow. Need to catch the 6 AM flight tomorrow.
Good night.