16 Aug, 2013 - Departure to Singapore via KL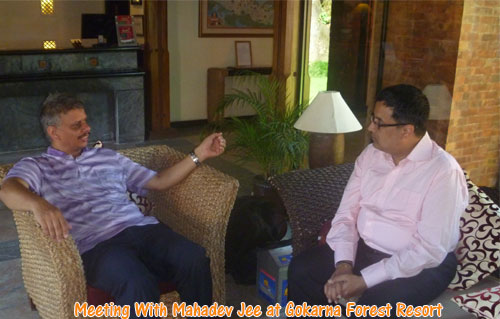 We had breakfast at Gokarna Forest Resort and Mr. Mahadev and Sheetal had come to meet us. Indeed a nice meeting. We started packing for our flight – Suresh Ji helped us with Mukthinath 'Thirtha' packing. We departed with wonderful & pleasant memories of Nepal to Singapore.
Closing Comments:
Overall we enjoyed every minute of our stay in Nepal – Happy that we were in good company. We were very happy with Mr. Suresh as he took good care of us throughout the travel in Nepal.
Recommend Mukthinath Yatra Tours Company for anyone considering visiting Nepal – as this company has an excellent, qualified, committed team and provides excellent service and strives for high level of client satisfaction. Next year, we plan for Kailash Yatra.