25 September, 2016 Arrival in Kathmandu and Pashupati And Ganga Aarati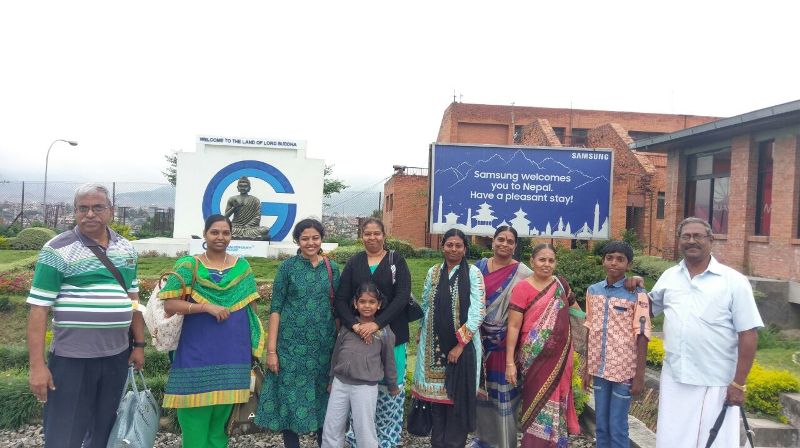 Yesterday morning at 6 am we reached Airport from Chennai and caught Flight by 8.45 am. We thought the flight from Chennai to Delhi is Domestic but we have to cross long queue for immigration and Security check. We reach Delhi by 11.45. Our boarding time was 12.05 & flight departure time 1.05 pm. We rushed to gate again. We were stopped for security check with a lot of queues and ran to gate at last minute. We finally reached the gate at 1pm.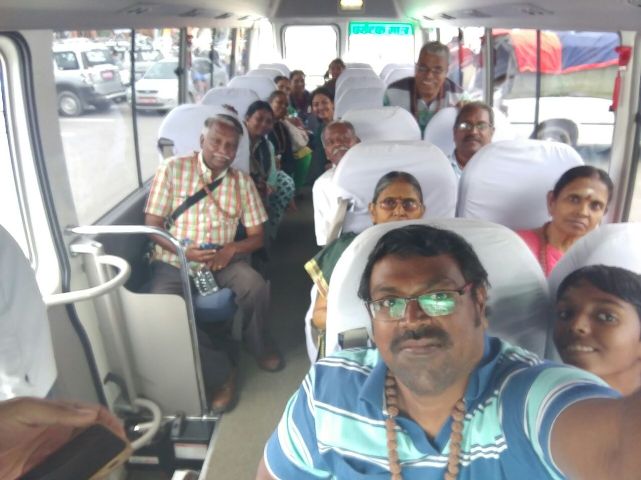 It was 1hr 20mins flight to Kathmandu. We reached Kathmandu by 3.00 pm. After immigration and Security clearance, we get out of the airport and feel the climate pleasant like Kodaikanal.We met Mr. Suresh from Muktinath travels. He gave warm welcome with Rudraksha garland to everyone and we loaded luggage In the van and moved to the hotel. The vehicle was AC with the 6 seater, nice one to travel.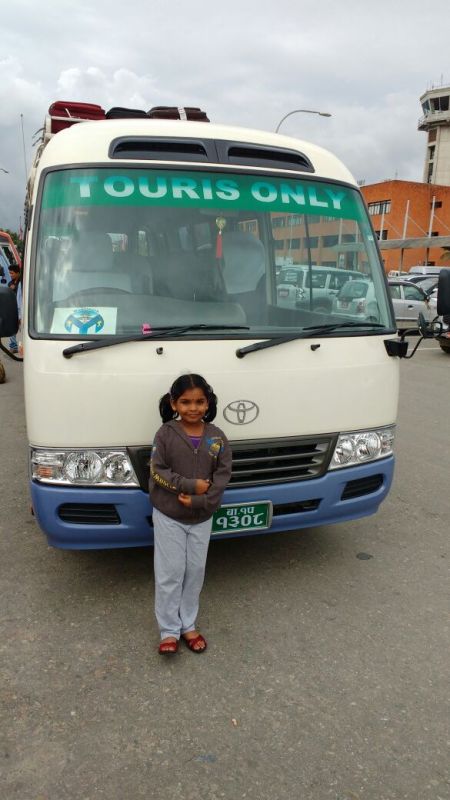 Kathmandu traffic was hectic. We reach hotel by 4.30 pm checked in and got fresh. Again we boarded in the vehicle by 5.40 pm for Pasupathinath temple.
We reached temple at 6.30 pm we have a quick Darshan and see Bagmati pooja in river bank of Bagmati. We came out of the temple and made plan to visit again on 30th September morning for pooja.
Moved to Hotel for Dinner and have Delicious Indian food. We met Mr. Ravi Ji in Muktinath Travels and had a good chat with him. After that we went back to Hotel and took a nice sleep in hotel Moonlight located small narrow streets but interiors and maintenance are very good very neat and tidy rooms... We all have a great trip... Jai Sri Pasupathinath 🙏🏻