16 May 2014 - Departure
Hats off to Muktinath Yatra Pvt Ltd who made our dreams come true. our tour was very successful. We convey our heart felt thanks to the concern and especially to mr. Suresh who became like our family member. He helped the elderly persons in all ways and was with them at all times of need. He took great care to see that we visited all the scheduled places of our tour, inspite of cancellation of our flight. Especially, at janakpur, when my father got lost when he went for a morning walk without knowing the name of the hotel, Mr. Suresh had taken all pains to go around the town by walk, by rickshaw and in a motor bike to search him. At last by god's grace we found my father just an hour before our scheduled flight.
All the vehicles arranged by Muktinath Yatra Pvt Ltd were very good.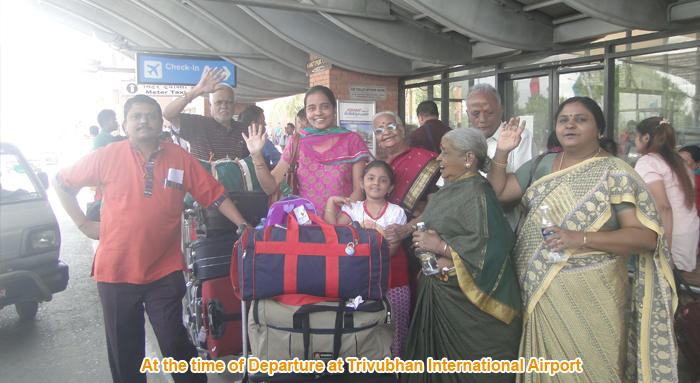 JAI SHREE MUKTINATH
JAI SIYA RAM