30 Oct, 2014 - Departure
Early morning Mr. Ravi from Muktinath Yatra visited our hotel; shared some experiences of our Nepal tour. Suresh Jee again came to us for our departure and we went to the airport.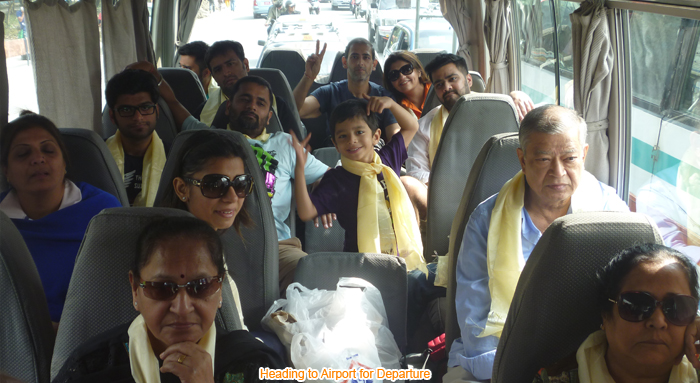 We would like to thank to Muktinath Yatra Pvt. Ltd. for our very successful Nepal Trip. We again offer our thanks to Mr. Ravi who was fast and intact from the very beginning of our inquiry to the end. Also we could not forget Mr. Suresh from Muktinath who made our trip very good with mixture of religious touch and natural experiences.
Thank you.