24 April - Arrival and sightseeing of Sanga Mahadev and Doleshwor Mahadev
We reached THIRUBHUVAN INTERNATIONAL AIRPORT by 13:15 hrs. by Indigo Airlines from New Delhi International Terminal-3. While we came out from Airport Mr. Ravi Kumar of M/s. Muktinath yatra private limited welcomed us with great pleasure by wearing us flower garlands. After few minutes we met Mr. Suresh Sharma and discussed about our programme, he accepted everything and modified the original itinerary itself as per our plan.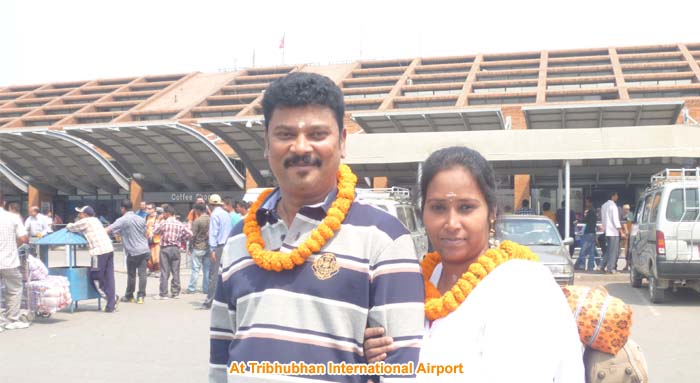 MAHA DEV MANDIR – SANGA:
We first visited Mahadev Mandir in Sanga, THE WORLD TALLEST [143 FEET] STATUE OF LORD SHIVA. The view of the statue from very long distance is AMAZING. We felt very happy once looking the very tall MahaDev Statue. Once we reached near to him, we thought how much small we are. Actually Lord Shiva has NO shape & NO dimensions, but while looking this tallest statue we are very much happy and felt we are in the feet of our father. Mr. Suresh Sharma arranged pooja for us with the priest over there. The priest performed pooja for the FOUR FACE SHIVA LINGA. We took some pictures and return.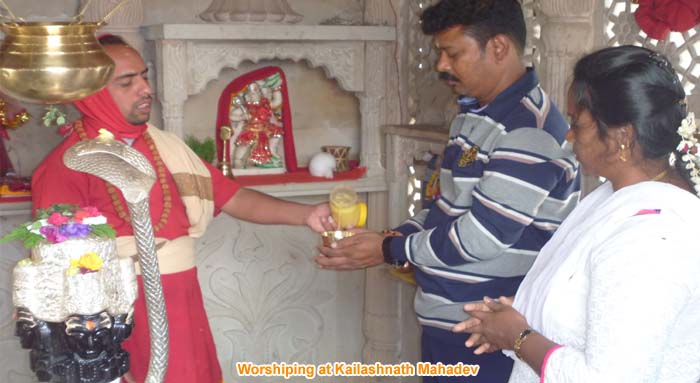 DOLESWAR MAHADEV – BHAKTAPUR:
Then we visited Doleswar Mahadev temple – one of the Pancha Kedar Temple. This is the face of the Bull while Lord Shiva Hiding not wishes to met Pancha Pandava.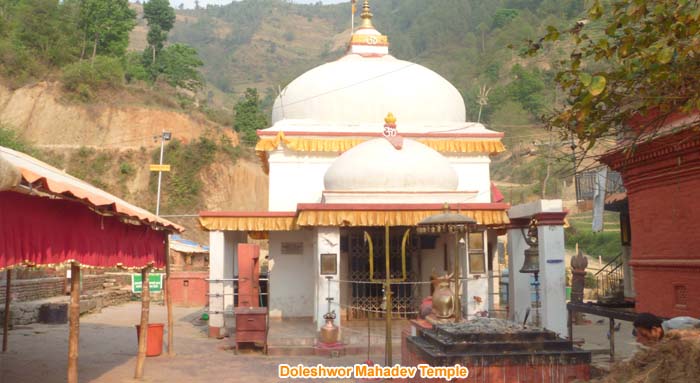 HOTEL HOLY HIMALAYA:
While entering into the hotel main gate there is welcome board for us from M/s. Muktinath yatra pvt limited, also warm gesture from hotel management. We stayed in king size cot double AC room, very neat and clean. Outside view from Balcony is amazing.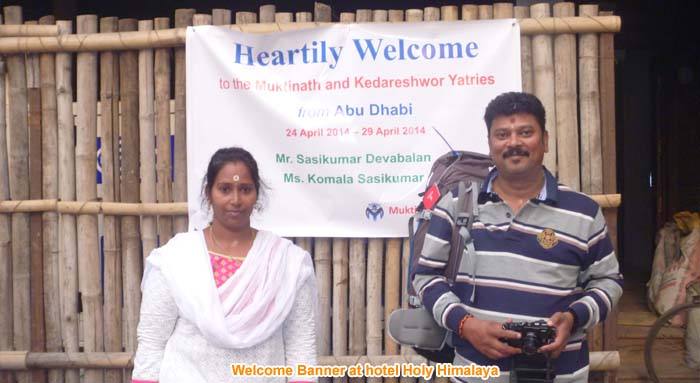 SHRI LAL HOTEL:
We went Shri Lal hotel Next Street to Hotel Holy Himalaya, they are serving south Indian menus also; where we met Mr. Natraj family from Tamilnadu settled in Bangalore, they came to admit their daughters in Nepal College for Hotel Management.