19th May, 2013 - Chitwan Jungle Safari
We left the beautiful city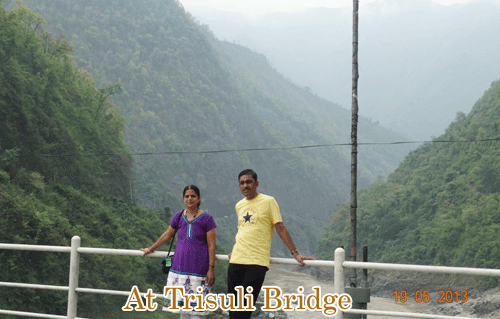 of Pokharo by early morning and reached Chitwan by about 12 noon. Our Elephant ride was scheduled at 3: 30 PM. We boarded on the Elephant named "Beauty" and had an interesting insight into the small time forest tour—the mighty Elephant carried us through thick vegetation, took us into the river, climbed over many difficult terrains—through this process, we were able to sight a couple of Rhinos, Vulture and Deer. A unique experience indeed.

Post this activity, we had an amazing Sunset over the river, followed by an excellent dance sequences organized by Tharu Culture Programme.

With a sumptuous dinner, we closed the day. We are planning to leave Chitwan for Janakpur by 4 AM tomorrow.