01, November 2016 - Arrived in Kathmandu, visited Swayambhunath, Budanilkantha (Jal Narayan)and evening Pashupatinath and Ganga Aarati.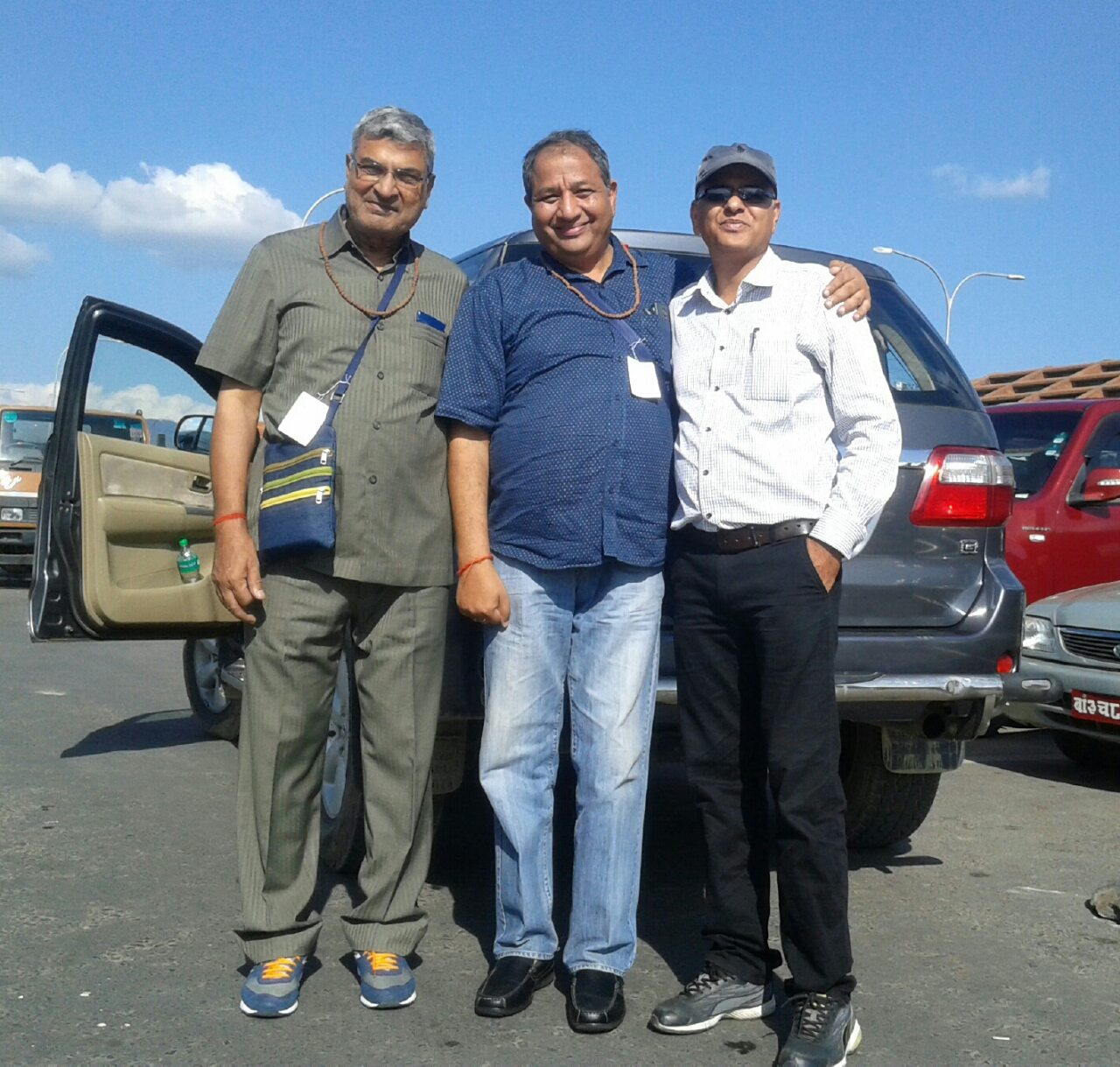 We arrived at Tribhuvan International Airport, Kathmandu at 01 pm. Mr. Ravi from Muktinath Yatra was waiting for us at the arrival terminal. As soon as he saw us, He greeted us with a garland of Rudraksha immediately. Then we meet our guide Ramananda who took us to Budanilkantha Mandir (Jal Narayan). After praying at the temple, we went towards Swayambhunath temple. The views were great from here. We went to Guhyeshwari Shakti Peetha from Swayambhunath . In the evening we went to Pashupatinath and did evening prayer and Ganga aarti.
The day went well. We stayed at Apsara Boutique Hotel which was nice. I also proposed Ravi Ji to make few arrangements for the next day's plan.