06 November,2016: Special Puja at Pashuatinath, Gokarana Temple Visit and flight back to Delhi.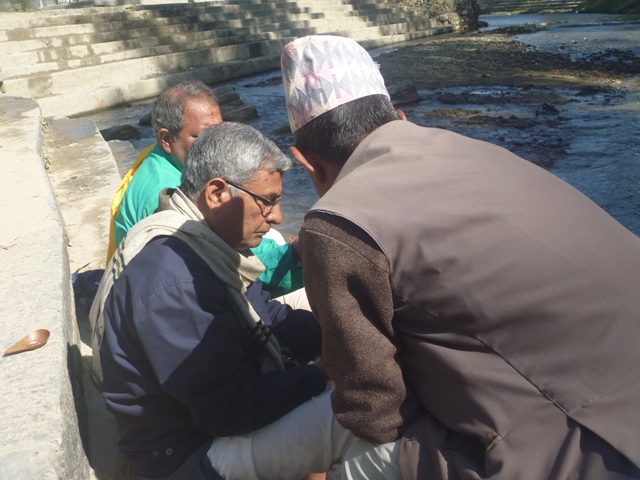 Today was our last day in Nepal. In the morning we went to Pashupatinath Temple and performed a special puja inside the temple. Suresh Ji arranged everything needs for the Panchamrit Puja. We felt very blessed after performing the puja.
Later, we went to Gokarna. We did Darshan of the temple and performed Shraddha at the bank of the river.
The overall journey in Nepal was great. We were able to visit so many religious places and perform puja at all of them. I would like to thank Suresh Ji and Muktinath Yatra for all the arrangements. We will miss You. Even before boarding the aeroplane, I have already made plans to visit Nepal again.
Jai Sri Muktinath.