28 April - Pokhara to Kathmandu, Dakshinkali Temple and Sesh Narayan Temple Darshan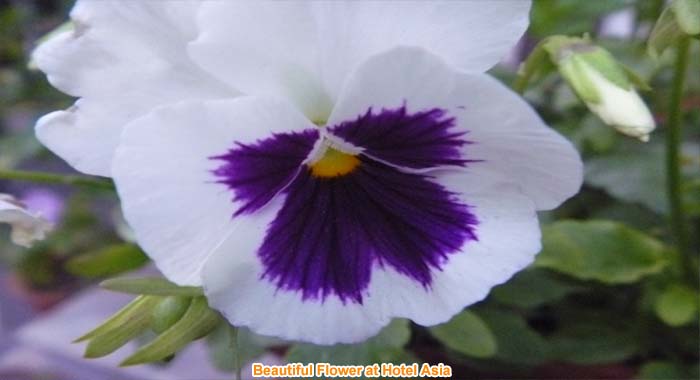 GODDESS BINDABASINI TEMPLE:
Early Morning by 06:15 hrs we checked-out from hotel and went to my friend's home [who is working with me in GASCO- ABUDHABI] in zero kilometer Pokhara; after had a brief chat with them we visited goddess Bindabasini temple.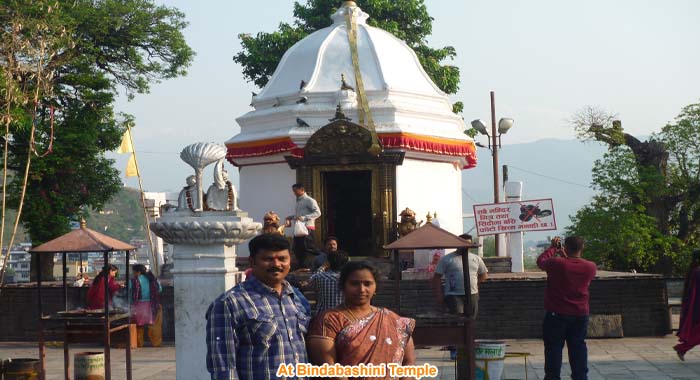 The Temple was very beautiful same Buddhist architecture; the temple complex comprises several small temple shrines like Goddesses shrine, lord Ganapathi Shrine, Lord Radha Krishna cum Lord Surya Narayana cum Lord Sita Rama Shrines, Lord Four Faced Shiva Linga with Navagraga Shrines & Lord Hanuman Shrine.
Also in this temple complex we had been sited very rare RUDRAKSHA TREE.
POKHARA AIRPORT & KATHMANDU:
Then we reached Pokhara Airport at 08:15 Hrs and boarded the YETI AIRLINES mini flight to Kathmandu by 09:20 Hrs and reached Kathmandu at 09:45 Hrs.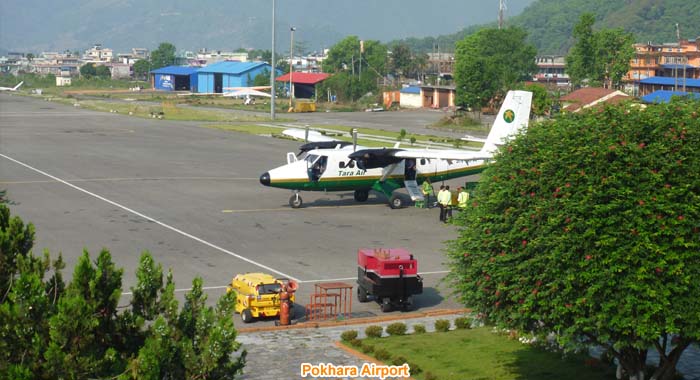 DAKSHINA KALI MAA TEMPLE:
From Airport we directly visited Dakshina Kali Maa Temple in pharping and had a very good darshan before temple closing for Noon Pooja and took some good pictures.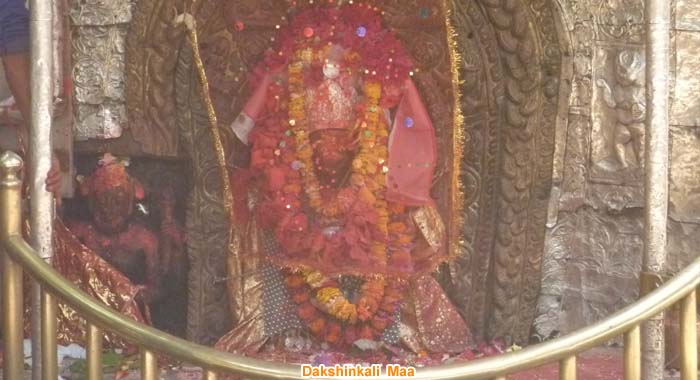 SHESHA NARAYAN TEMPLE:
On the way Mr. Suresh and my wife had darshan in Jal Narayan temple; it is one of the four Narayan temples around Kathmandu; due to over exhausted I didn't visited the temple stayed in car itself; but my wife explained me about the beauty of the temple and the Lord Naryanan shrine. Then we returned to Hotel Holy Himalaya by 13:30 Hrs. and checked-in.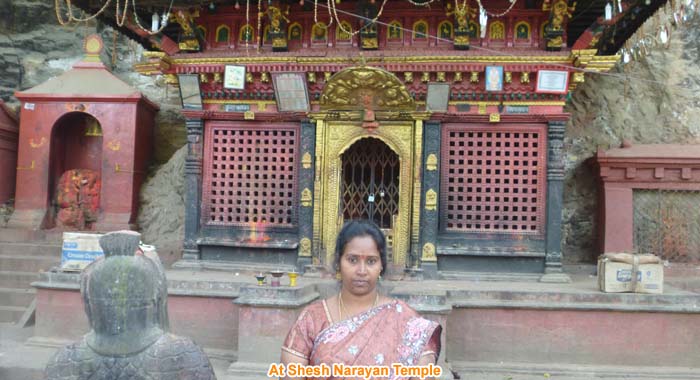 FAREWELL DINNER IN LAL DHARBAAR:
After a brief sleep myself, my wife and Mr. Suresh went some small shopping and reached Lal Dharbaar where he arranged a FAREWELL DINNER for us. It was an amazing restaurant and we met there Mr. Ravi & Mr. KMT Kumaran from UK [he also came for Lord Muktinath darshan and did] We enjoyed good dinner with NEPALI CULTURAL DANCES & then Mr. Suresh dropped us in Hotel; then we went for little purchase and returned to Hotel room.