12th Aug, 2013 - Pashupatinath, Bouddhanath & Patan Sightseeing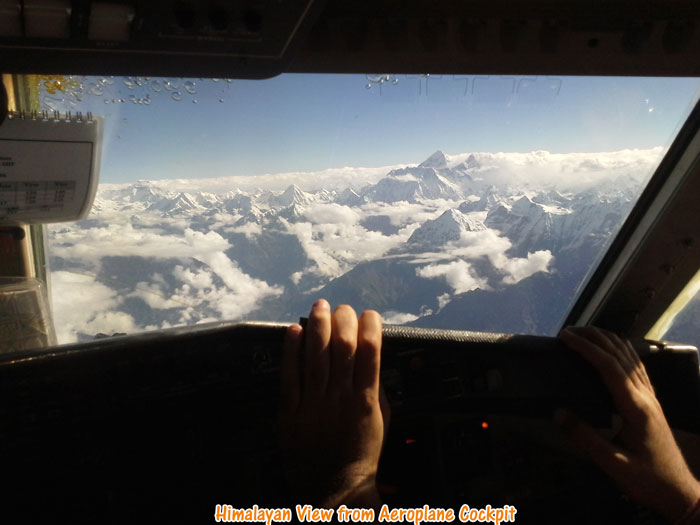 Five of us from our group were excited to experience for Mountain Flight. Early morning we drove to the domestic airport with Mr. Ghanshyam who made our process easy to be boarded in a small aeroplane. In one hour flight we viewed many amazing huge mountains including Mt. Everest, the highest mountain in the world. After breakfast in hotel went to Patan Durbar Square, one of the best heritage sites in Nepal.
Then we had a delicious lunch at Durbarmarg, made some shopping and we to Pashupatinath and Bouddhanath. Muktinath Yatra team wanted to give us a welcome dinner at Bhojan Grihya on our arrival day but we were carried there. With Mr. Ravi we had dinner and enjoyed different Nepalese cultural songs and dances. We made Mr. Ghanshyam free to go to his house in time. later in Thamel our people did some shopping and had last day's good sleep at hotel.