BUDHANILKANTHA / JAL NARAYAN TEMPLE:
Morning we checked-out the hotel room and went Jal Naryanan temple, it wass one of the marvelous sculpture of Lord Vishnu in sleeping pose bedded in 11 face Vasuki. We cannot took your eyes away ffrom him; everyone who visiting Kathmandu must visit this temple.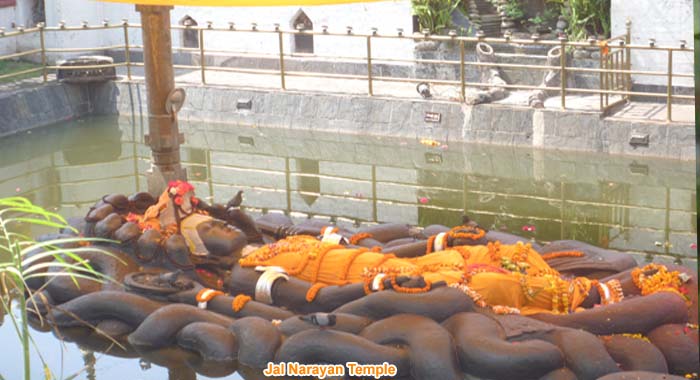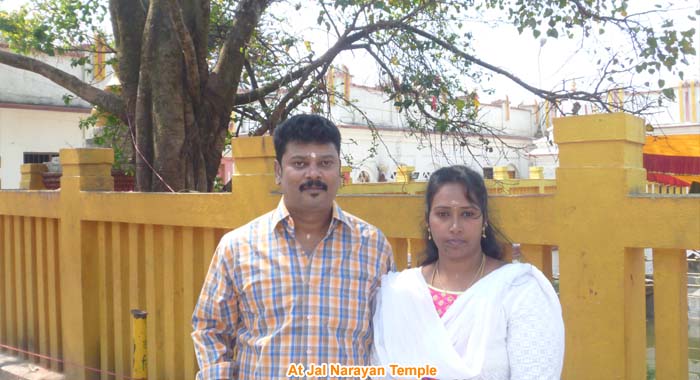 LORD PASUPATHINATH TEMPLE – [Second Time]:
Again we visited to Lordd Pasupathinath temple to have darshan of all his four faces in four gateways. It was an amazing & very spiritual experience for us.
RUDRAKSHA SHOPPING:
Finally we went Agarval Rudraksha bhandar for purchasing some original Rudrakshas for my Aunty, sons & friends.
TIRUBUVAN INTERNATIONAL AIRPORT, KATHMANDU:
We reached Airport by 11:55 Hrs to board Indigo Airlines to New Delhi, then to Chennai in Spicejet Airlines.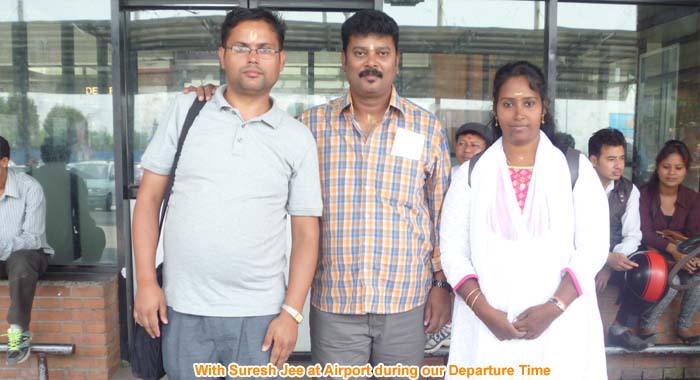 Mr. SURESH SHARMA:
Mr. Suresh Sharma gave very warm & good Farewell to us in Airport.
In this short time [6 days] Mr. Suresh Sharma mingled with us like our brother. We felt hurt by missing him; but what to do? Everyone had their own Karma to do. If Lord wishes we will meet once again.
Mr. RAVI KUMAR BHATTARAI:
It is much worth to mention about Mr. Ravi Kumar Bhattarai; even though I didn't have much interaction with him personally during this yatra; prior to yatra we had a good relationship through the mail, he is the one who found that I mistakenly remitted the money for this yatra and informed me immediately, then only I had been able to recover the mistakenly remitted amount. Also he sent all the details about the programme including domestic flight tickets also. I wish to THANKING him also for his commitment & reception given to us in Airport.
LAST BUT NOT LEAST:
M/s. MUKTINATH YATRA PRIVATE LIMITED arranged this 6D/5N Lord Pasupathinath & Lord Muktinath yatra for us in very well customized and fantastic manner.
We are totally satisfied for their service and dedication given towards their commitment and customers like us.
We look forward to visit Nepal once again by availing M/s. Muktinath yatra private limited service only.
ONCE AGAIN THANKING YOU ONE & ALL THE STAFFS of M/s. MUKTINATH YATRA PRIVATE LIMITED, who make this yatra a very great success & memorable.
Om Namah Shivaya ! Jai Shree Pasupathinath !!
Om Namo Narayana !!! Jai Shree Muktinath !!!!