Mahadev Sharma
Mahadev Sharma is a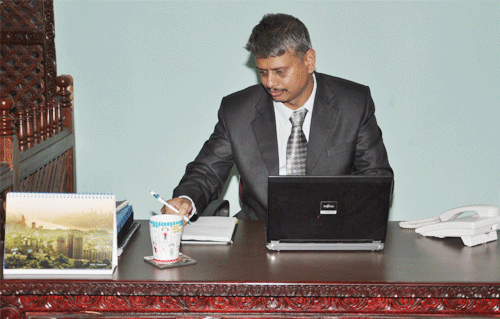 well experienced figure in tourism field. In his more than twenty years involvement, he has organized many tours, pilgrimage trips, trekking, filming, mountaineering and some customized trips. He has visited more than 20 twenty countries. He knows very well what type of support travelling people need. Now, as the Leader of the company, Mahadev Sharma is taking responsibility for maintaining good quality at every step to the people who use Muktinath Yatra Pvt. Ltd. service.


Suresh Sharma
Suresh Sharma has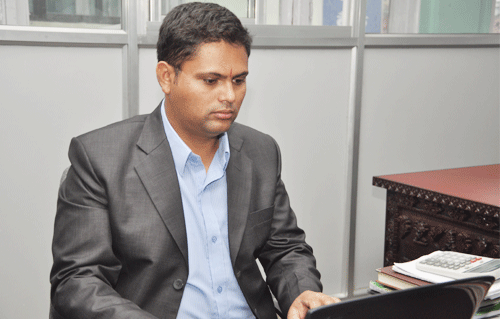 earned his Masters' Degree in Sanskrit (Panini Vakayaran and Sarvadarshan) from Varanasi, India and Gold Medalist in Philosophy. He has a wide knowledge about pilgrimage sites in India, Nepal and Sri Lanka. He has led hundreds of journeys to the pilgrimages in Nepal and India. He has done trip with great Swamijis knows as Sriman Sudarshana Venkates Iyangar Swamiji, Muktinath Pithadhishwor Kamalnayanacharya Swamiji, Ananta Sri Bivoshit Govardhana Pithadhishwor Swamiji and many more Swamis.

Suresh Sharma has been involving especially in Pilgrimage Tourism for ten years. He has made Muktinath Darshan and Kailash/Manasarobar Yatra many times.

He is an international vegan / vegetarian campaigner. He is appointed in many social organizations and has played an important role in promoting spirituality and moral values. He is the vice president of Nepal Vegetarian Society, secretary of central council in Akhanda Jyoti Baba Swami Sriji Charitable Trust etc. With the help of some Gurus his undying efforts to spread the information about great pilgrimage sites have today culminated in to the meaningful stage in Nepal.


Ravi Bhattarai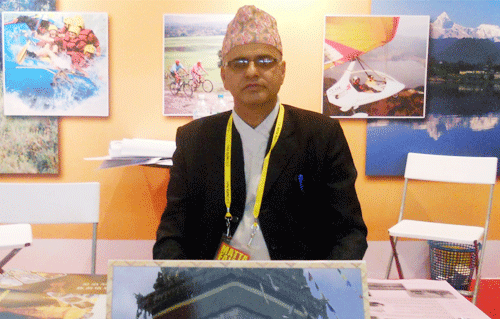 Ravi Bhattarai is an emerging personality in tourism. He has a long experience in tourism for internal planning, management and operation along with international & national marketing. He has achieved necessary know how of almost all the travel & tour related activities. With good English knowledge, he is handling as a key person of the team to organize any inbound and out bound tours. Ravi has been involved in trekking and adventure activities for a long time. He has first-rate experiences for Muktinath Darshan and trekking like Everest Base Camp, Annapurna Base Camp Trekking as well as many Nepal Tours. He is very much intrested in producing new destinations in Nepal.


Nima Gombu Sherpa
Nima Gombu Sherpa,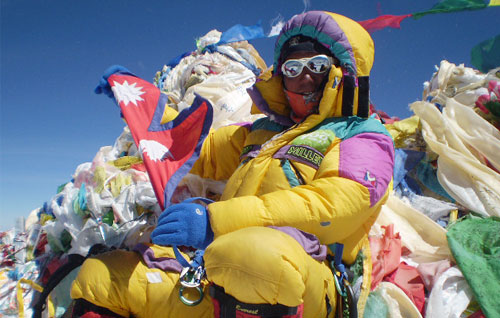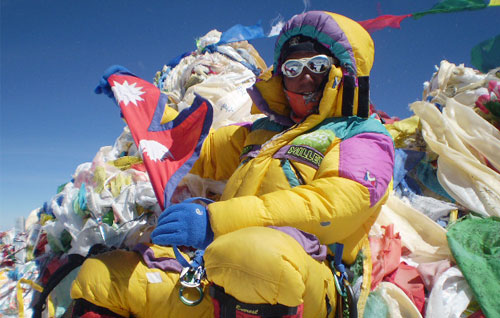 who reached the top of Mt. Everest 17 times, is a great guide for High Altitude. He has climbed many mountains in the Himalayan Region.
He started Mountain climbing when he attempted Mt. Everest at the age of 21. On his journey of attempting mountains he got succeed on 1993 to summit Mt. Everest. He continued his journey of attempting mountains more and more. He has done more than thirty expeditions in the 8000m high Mountains. Among them twenty expeditions were on Mt. Everest and got success to reach the top of Everest himself 17 times.
Now he is still continuing his profession with great enthusiasm and contemplation. He is honest to the people who have a great desire to go to the high areas. He is a figure with calm, lengthy and intent consideration. Nima's experience and involvement is great to make successful Kailash / Manosarbar Yatra, many trekking and mountaineering expeditions.
Sony Kandel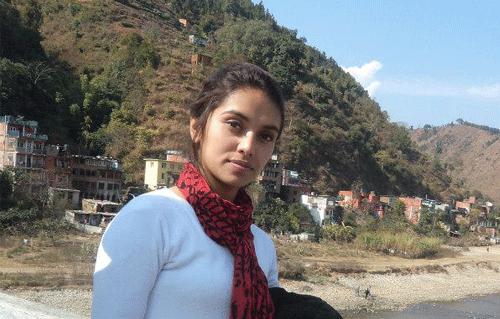 Sony Kandel, a part time accountant in Muktinath Yatra Pvt. Ltd., is a young, energetic and dynamic person. Her study in chartered accountant is in progress. Her travelling experiences cover Pokhara, Chitwan, Lumbini and many parts of Nepal. She also has visited some places of India like Goa, Agra, Mumbai, Delhi and Rajasthan.
She is an important person in Muktinath Yatra to handle the finance along with other works like marketing, managerial activities etc.
Susmita Paudel
Susmita Paudel is an IT assistant in Muktinath Yatra Pvt. Ltd. She always likes to work with computer related job. Updating websites and updating Dispatches are her main tasks in Muktinath Yatra. Susmita, a young, energetic and dynamic person is serving well in the organization with full efforts. She is always sincere for her work; also too serious to timely works.