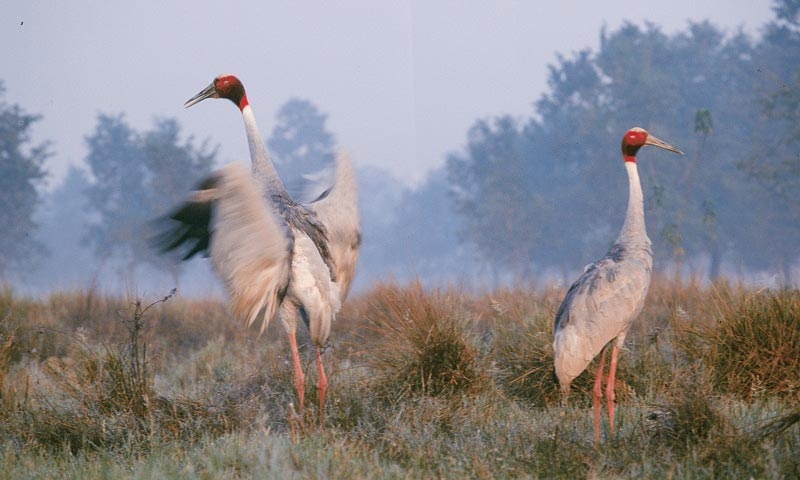 Koshi Tappu Wildlife Safari is the best place for bird watching which covers 175 sq.km. It has high grassland which supports an important population of the Asiatic Buffalo. Also, most of the habitat found here are the protection of Wild Buffalo along other animals like Hog Deer, Wild Boar, Spotted Deer, Ghariyal, Gaur, Pangolin, Gangetic Dolphin, Monitor Lizard and Python, Chital, Barking Deer, Sloth Bear, Langur, Rhesus Monkey, etc. This reserve also permits to have fishing.
Muktinath Yatra offers 2 nights and 3 days Koshi Tappu Wildlife Safari where you can feel the best memorable moment in your life. Your journey starts after your arrival in Kathmandu by sightseeing around heritage sites. Then we will fly/drive towards Biratnagar and go to the resort. There you can have excursion by Bullock cart ride, sunset viewing, slide show and candle light dinner. After having breakfast, you can have an elephant back safari from which you can get an opportunity to have a close-up view of wild birds and animals. After having lunch and dinner you will have a canoeing and cultural dance program. Similarly we will have a jeep drive safari and birds watching. After having an incredible day over there we then drive back towards Kathmandu and departure.
Tourists Attraction
The best time to visit Koshi Tappu is between October till March. During this season, one can observe the migratory and resident birds in the barrage and on the main river channel. Also Mountain ranges including Makalu (8475m) the world's fifth highest mountain can be seen clearly during this period. You can observe the wild habitats with Elephant Ride along the reserve. A 5km North far from the reserve, there is Baraha chhetra, that is the religious site for both Hindus and Buddhists.
Join Koshi Tappu Wildlife Safari from Muktinath Yatra and make your holidays adventurous and memorable with the most rewarding and greatest assets of this park.
Itinerary Day by day details
Special Package Program 2 Nights/3 Days Koshi Tappu Wildlife Reserve:
Day 01: Arrival & pick up from the bus stop/ airport welcome drink, lunch, briefing of the program, excursion by Bullock cart ride, Sunset viewing, Slide show, candle light dinner.
Day 02: Wake up call/ tea/ coffee elephant back safari, breakfast, hiking, lunch, canoeing, culture dance and dinner.
Day 03: Wake up call / tea / coffee Jeep drive / bird watching, breakfast transfer to bus park/ airport departure.
For more information please do not hesitate to ask us.
Inquiry This Trip