Spiritual & Natural Nepal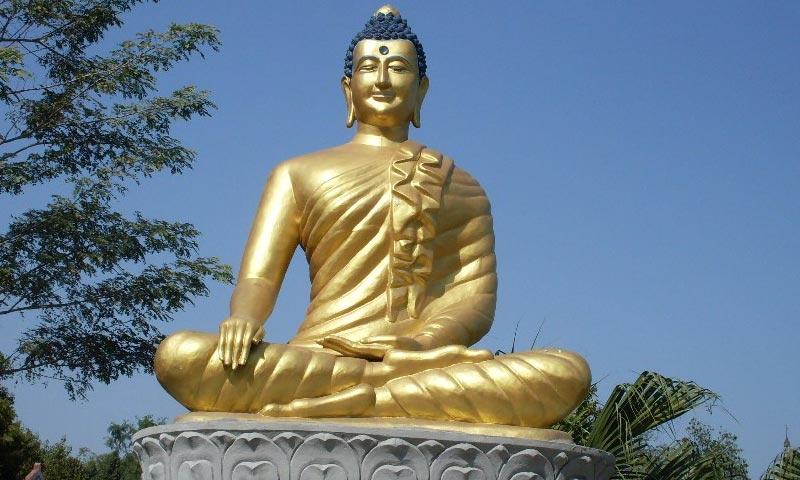 Spiritual and natural tour in Nepal provides you the most stress relief and relaxation journey during the entire tour. You can experience the true essence of life during the spiritual journey and feel the taste of true living during the natural journey.
Our spiritual and natural tour begins with the sightseeing of Boudhanath Stupa and Patan Durbar Square. Next day we visit Boudhanath Stupa and move towards Dhulikhel. Watching the panoramic view of snowy ranges from Karyolung in the east to Himalchuli in the west, we hike or drive to Namo Buddha in the morning. During journey towards Namo Buddha we can have a view of beautiful hills and terraced farming lands. Then we continue our religious tour towards the birthplace of Gautam Buddha, Lumbini. There we visit Maya Devi's Temple, Ashoka Pillar, Puskarini, Buddhist monasteries and many stupas. After visiting those places, we then drive to Pokhara which is one of the most beautiful city in the world. We can observe beautiful lakes, caves, rivers and mountains in Pokhara. After spending wonderful time in Pokhara, we then drive back to Kathmandu and visit Buddhist special stores for shopping.
Contact Muktinath Yatra for Spiritual and Natural Tour in Nepal and make your holiday special and memorable.
Place Coverage: Kathmandu, Pokhara, Lumbini & Namobuddha
Duration: 8 Nights and 9 Days
Package Code: MYBU-02

Itinerary Day by day details
Day 1: Arrival in Kathmandu and transfer to hotel.
Day 2: Sightseeing tour of Swoyambhunath stupa and Patan Durbar Square. In Patan we show you Hiranya Varna Mahavihar, Mahabouddha Temple and other Buddhist sites.
Day 3: Visit Bouddhanath stupa and stay overnight in Dhulikhel. This ancient town is situated 30-km east of Kathmandu on the side of the Arniko Rajmarga (Kathmandu-Kodari Highway). From here one can have a complete panoramic view of the snowy ranges from Karyolung in the east to Himalchuli in the west.
Day 4: Hike or drive to Namobuddha stupa, overnight in Kathmandu hotel. Namobuddha is situated on a hill above Panauti. It requires an easy drive or good walk to get here. There is an amazing story concerned with the Buddha which is commemorated by an ancient stone slab and a stupa with the all seeing eyes of Lord Buddha.
Day 5: Fly to Lumbini, Buddha's birthplace. Visit Lumbini garden, Mayadevi temple, and other archeological sites.
Day 6: Drive for Pokhara, overnight in hotel in Pokhara. The Pokhara Valley one of the most picturesque spot of Nepal is enhanced by its lovely lakes Phewa, Begnas and Rupa. Situated 200 kms west of Kathmandu, Pokhara is connected by air as well or by bus from Kathmandu and Bhairahawa a border town near India. Situated at an altitude of 827m, Pokhara offers the magnificent views of Dhaulagiri, Manaslu, Machhapuchhre, five peaks of Annapurna and others. Pokhara's numerous lakes known as 'Tal' in Nepali offer fishing, boating and swimming.
Day 7: Relax and enjoy the serenity of beautiful lake city of Pokhara. Visit Sarangkot mountain view point in the morning, boating in the lake in the afternoon and enjoy little hike to World Peace Stupa.
Day 8: Fly to Kathmandu. Free time for walking around and shopping, especially Buddhist religious objects of Nepal and Tibet.
Day 9: Departure for onward destination.

Cost Includes:
- All accommodation
- English/Hindi speaking guide all along the tour.
- Entry fee of sightseeing spots and boating in Phewa Lake.
- All road transportation in a private car for two pax and Toyota Hiace for ten pax.
- All domestic airfare.
Cost Excludes:
- All meals except breakfast.
- Expenses of personal nature.
- Tips and other
Inquiry This Trip