Muktinath Yatra without Kathmandu - 5N & 6D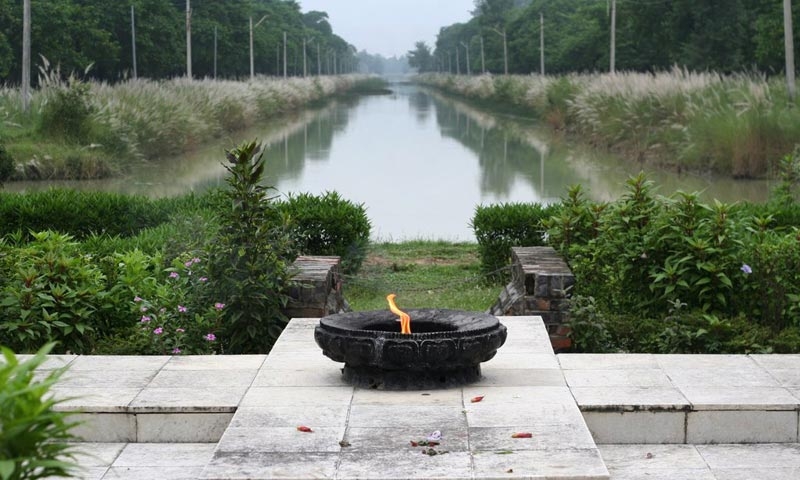 Muktinath Yatra Offers 5 nights and 6 days tour Package on Muktinath Yatra without Kathmandu. This is the best tour for the devotees who have the religious belief and who love to visit famous religious Places in Nepal. Our Journey starts from Bhairahawa following all the way to Pokhara, Muktinath, and Devghat.
We initiate Muktinath Overland Yatra after your arrival in Sunauli, Bhairahawa. Following day will be driving towards Pokhara on the way sightseeing of Lumbini birthplace of Gautam Buddha. Lumbini one of the holiest places of one of the world's great religion its remains contain important evidence about the nature of Buddhist pilgrimage.
After reaching Pokhara stroll around Pokhara and visit Pokhara market in the evening. Early morning transfer to the airport for your flight to Jomsom, you can search shligram in the bank of Kali Gandaki River. Following day will be driving towards Muktinath which is a sacred place for both Hindus and Buddhist. Located at an altitude of 3710m at the foot of Thorung La Pass. Perform worship, darshan by taking holy bath in the scared 108 waterspouts surrounding the Temple. Similarly, Darshan of Jwalamai, Patal Ganga, Shiva Mandir will be made within one hour. After worshipping at Muktinath return back to Jomsom. Next day early in the morning fly back to Pokhara.
Pokhara is one of the best tourist destinations with several beautiful lakes and offers stunning panoramic views of Himalayan peaks. Following day will be sightseeing on the major tourist's attraction of Pokhara like: Davis falls, Mahendra cave, Barahi Temple Gupteswar Cave and Bindabasini Temple. Early morning drive back sunauli, Bhairahawa for Departure.
Join us, Muktinath Yatra for Muktinath Yatra without Kathmandu tour for those who want to experience Nepal culture and natural beauty in short period of time. So, if you are willing to make your short holiday enjoyable and memorable in Nepal
Place Coverage: Lumbini, Pokhara, Muktinath & Devghat dham
Duration: 5 Nights and 6 Days
Package Code: MYMD-08
Itinerary Day by day details
Day 1: Arrival in Sunauli. Welcome and transfer to hotel. Overnight stay in Bhairahawa.
Day 2: After Lumbini visit drive to Pokhara. Stroll around lake side and Pokhara market in the evening. Overnight stay in Pokhara.
Day 3: Early morning, transfer to the airport for your flight to Jomsom. You'll be received by our representative in Jomsom. Drive to Muktinath. Perform worship (Puja), Darsan by taking holy bath in the sacred 108 water spouts surrounding the temple; Also a Jwala Mai , Patal Ganga, Shiva Mandir Darshan will be made. Then drive back to Jomsom and take rest at hotel.
Day 4: Fly back to Pokhara and visit Laxminarayan Temple, Barahi Temple, Mahadev Cave and other religious and natural places. Overnight in Pokhara hotel.
Day 5: Drive back to Sunauli via Devghatdham. Overnight in Bhairahawa.
Day 6: Departure to onward destination.
Cost Includes:
-All accommodations.
-English/Hindi speaking guide all along the tour.
-Entry fee of sightseeing spots and boating in Phewa Lake.
-All road transportations.
-Air fare from Pokhara to Jomsom and return with airport tax.
Cost Excludes:
-All meals except breakfast.
-Expenses of personal nature.
-Tips & others
Inquiry This Trip