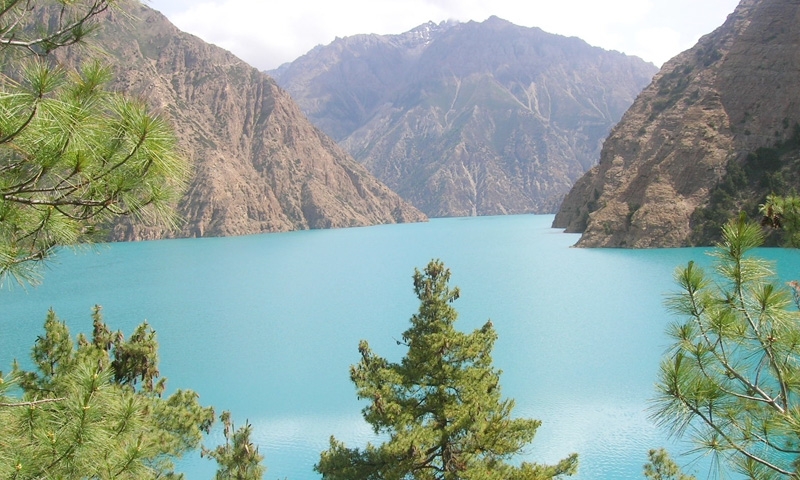 Package Code: MYOT-03
The Upper Dolpo region is another remote hidden destination in far west, where Nepal's most tranquil and natural beauty is still unexplored. The home of herbal land, unspoiled trans-Himalayan culture, Buddhist monuments, and unique human civilization at high altitude is worth a visit. Trekking around the Dolpo region is an unforgettable journey in every visitor's life. Observing different rain shadow landscapes with stunning mountain views, wild flowers, Himalayan blue sheep, snow leopards, and huge birds Himalayan griffon. It's difficult to grow crops there, which makes life difficult for the local people, so most of them are involved in the salt trade from Tibet, this traditional culture continue in Doplo generation to generation.
Dolpo is protected by Shey-Phoksundo National Park. It lies to the north of the Dhaulagiri Range bordering the Tibetan Plateau. Here one can find a well-preserved eco-system of plants and wildlife, including the blue sheep and the elusive snow leopard. The view of Kanjiroba peak, Phoksundo Lake, and the Dhaulagiri massif is one of the most rewarding moments of this trek. A visit to the Phoksumdo Gompa - dedicated to the ancient Bonpo religion, local to Dolpo and Tibet, is a memorable experience. The enchanting beauty and unique culture of this place will demonstrate why Eric Valli, the author of the famous book Honey Hunter of Nepal, created the movie "Caravan", nominated for the prestigious Oscar award. Dolpo is still the homeland of the Spotted Leopard, Blue Sheep, wolves, and many other varieties of flora and fauna. A well-organized camping trek is required and trekking in a group is recommended. This trek is most suitable for those who are exceptionally fit and prepared to face the full challenge of the Himalayan wilderness.
Trip Facts:
Trip: Phoksundo and Upper Dolpo Trekking
Duration: 33 Days
Per day walking: 5 – 7 hrs
Elevation: 5150m
Grade: Strenuous
Best Season: March – May / September - November
Accommodation: Tea House
Transportation: Domestic Flight/Car/ Haice/ Bus
Trip Highlights:
Scenic flight to and from Nepalgunj/Juphal, Shey Phoksundo Lake and National Park, crossing passes of Kang La, Saldang La and Jeng La, Shey Gompa- the Buddhist monasteries, Trekking to the most amazing desert landscapes, Enthralling culture and tradition, Experience the vast array of wildlife inhabiting the region, including Blue sheep, Mountain Goat, Jackal, Wolf and the legendary Snow Leopard.
Itinerary Day by day details
Day 01: Arrival in Kathmandu
Day 02: City Tour and Preparation for the Trip
Day 03: Flight to Nepalgunj
Day 04: Trek Nepalgunj to Jhuphal (2475m)
Day 05: Trek Jhuphal to Kageni (2413m)
Day 06: Trek Kageni to Rechi (2940m)
Day 07: Trek Rechi to Phokhsundo (3733m)
Day 08: Rest day at Phokhsundo
Day 09: Trek Phokhsundo to Sallaghari (3733m)
Day 10: Trek Sallaghari to High Camp (4675m)
Day 11: Trek High Camp to Shey Gumba (4545m)
Day 12: Trek Shey Gumba to Namgung Gumba
Day 13: Trek Namgung Gumba to Saldang (3770m) – Caravan Hiro's Home
Day 14: Rest day at Saldang – visit village, school, Monasteries
Day 15: Trek Saldang to Yangjer Gumba (3750m)
Day 16: Trek Yangjer Gumba to Musigaon (4100m)
Day 17: Trek Musigaon to Chanpola Goth (4226m)
Day 18: Trek Chanpola Goth to Tinjegaon (4150m)
Day 19: Trek Tinjegaon to High Camp
Day 20: Trek High Camp to Dho Tarap (3944m)
Day 21: Rest day at Dho Tarap
Day 22: Dho Tarap to Chharkala Base Camp
Day 23: Trek Chharkala Base Camp to Yak Kharka
Day 24: Trek Yak Kharka to Chharka Village (3710m)
Day 25: Chharka Village to Yak Kharka
Day 26: Yak Kharka to Sallahghari
Day 27: Trek Sallahghari to Sangda Village (3710m)
Day 28: Trek Sangda Village to Phalyak (3175m)
Day 29: Trek Phalyak to Jomsom
Day 30: Flight from Jomsom to Pokhara
Day 31: Flight to from Pokhara to Kathmandu
Day 32: In Kathmandu
Day 33: Final Departure
Cost Includes:
- All necessary airport arrival- departure transportation
- Hotel in Kathmandu with breakfast
- Sightseeing in Kathmandu including tour guide salary, transportation and entrance fees
- Flight from Kathmandu to Nepalgunj to Jhuphal to for clients and Nepali staffs
- Flight from Jomsom to Pokhara to Kathmandu for both member and Nepali guide
- All necessary camping equipments
- Tented accommodation in twin share basis during the trekking period
- Kitchen tent, dinning tent, Toilet tent, Shower Tent and all necessary members' tents
- All necessary kitchen and dining equipments like; chairs, tables
- All necessary food prepared in the camp by our professional cook
- Can fruits, fresh local fruits and vegetables
- One professional English speaking guides and required assistance and their salary
- All necessary porters and salary
- TIMS Permit Fee
- Special permit for Upper Dolpo Region
- First aid kit
- Satellite phone for emergency use only
- Insurance for Nepali staffs
- Farewell dinner
Cost Excludes:
- Personal expenses and equipments
- Meals in Kathmandu
- Alcohol and beverages
- Foods outside the camp
- Emergency Medical Evacuation
- Tips
Inquiry This Trip