Manish Sharma's Friends and family's Pashupatinath, Manakamana Darshan and Nagarkot Visit
Muktinath Yatra heartily welcomes following our guest from New Delhi, India for Pashupatinath, Manakamana Darshan and Nagarkot visit from November 14, 2016 to November 17, 2016.
Mr. Manish Sharma
Mrs. Preeti Sharma
Mr. Sahil Sharma
Mr. Trilok Chand
Mr. Subash Chand Verma
Mrs. Sumitra Verma
Mr. Mahesh Rameshwar Prasaad Mistry
Mrs. Maya Mahesh Mistry
We ensure for your pleasant stay during the trip. Jai Shri Pashupatinath.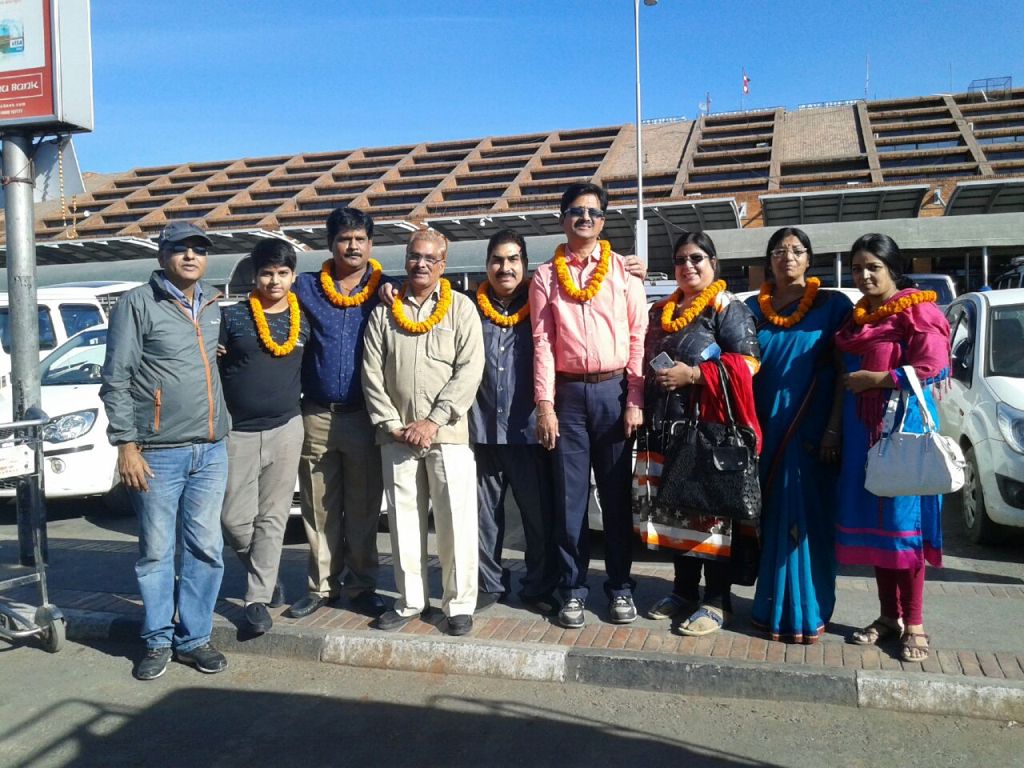 14 November, 2016: Arrival in Kathmandu and Pashupatinath Darshan
We arrived at Tribhuvan International Airport at around 1 pm. Mr Ravi Bhattari from Muktinath yatra private limited was eagerly waiting at the arrival terminal to welcome us. As soon as we met him, he welcomed us with garlands. From the airport, we went directly to hotel, Apsara Boutique hotel.
View More
15 November, 2016: Manakamana Darshan and back to Kathmandu
We woke up at around 6 am. Everyone was excited as we were going to visit the Manakamana Temple. After breakfast, we boarded in the van provided for us. We travelled through the highway looking at the beautiful landscapes from the windows. We reached at Kurintar around 11: 30 am.
View More