Muktinath and Nepal Trip of Dr. Rabinambi and his Family from Coimbatore, Tamil Nadu, India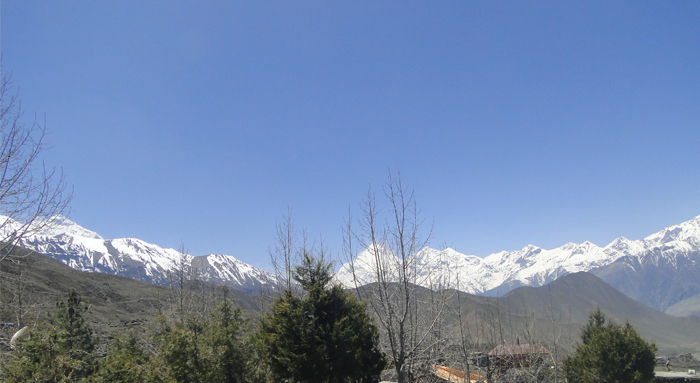 1. Mr. Rangarajan Rabindranathnambi
2. Ms. Srilakshmi Rabindranathnambi
3. Miss Aswatha Rabindranathnambi
4. Miss Nandhika Rabindranathnambi
5. Miss Medha Rabindranathnambi
6. Mr. Giridharan Loganathan
7. Miss Divyalaxmi Giridharan
8. Ms. Saigeetha Giridharan
26 May 2014: Our Final Departure
This day is our last day in Nepal. Though we were very much thirsty to experience Nepal more, its beauty of nature, heritage, many temples and many more but we were compelled to fly to our home.
View More
24 May 2014
This day three of our family departed from us. Mr. Giridharan, Saigeetha and Srilaxmi had made a plan to visit to Janakpur and many temples in Kathmandu. After breakfast they moved to the airport for Kathmandu flight and we were taken to the Phewa Lake by Suresh Jee for boating.
View More
22 May 2014 - Muktinath Darshan
Early in the morning we were ready for Jomsom flight. There were again beautiful Mountain views seen from the flight, one side Annapurna range and another great Dhaulagiri range.
View More