Sreenivasulu and Family's Muktinath Darshan and Nepal Tour from Anantapur, Andra Pradesh, India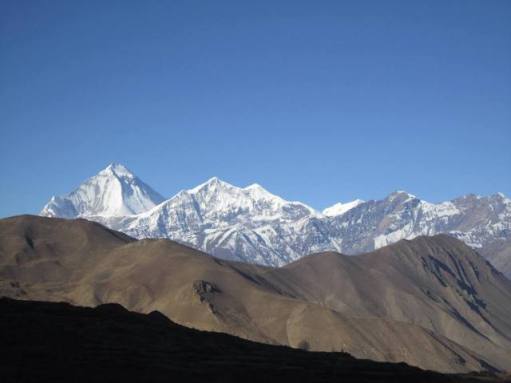 1. Baddela Sreenivasulu
2. Dasari Prasad
3. Dasari Alivelu
4. Baddela Samantha
5. Baddela Obuleshu
6. Baddela Lakshmi
7. Baddela Chandan Kumar
8. Baddela Varalakshmi
17 May 2014 - Jomsom to Pokhara
From Jomsom we left early in the morning at 5:00 AM to Phokara . In Phokara we went for sightseeing for the whole day. First we went to the most famous lake in Nepal " Phewa Lake " and visited the temple in between the lake.
View More
16 May 2014 - Pokhara to Muktinath
Today we woke up early in the morning and left to Jomsom at 5:00 AM. We travelled through the deepest valley in the world and saw the Annapurna, Nilgiri, Dhaulagiri ranges.
View More
15 May 2014 - Kathmandu to Pokhara via Manakamana
Today we started the trip to Manakamana early in the morning at 7:00 AM . We had a beautiful ride of 3 hours from Kathmandu to Manakamana with Mr. Ravi who was guiding us through the stupendous beauty of the scenery. We reached Manakamana and had an amazing experience
View More